Service Locations
No matter what type of legal assistance you need, the Black, Black, & Brown small-town law firm can help. Learn more about how we can help citizens in Peoria, Washington, and Metamora, IL.


Legal issues can arise unexpectedly and affect every aspect of your life, from your relationships to your financial stability. When faced with a legal matter, it is essential to have an experienced and reliable attorney by your side to guide you through the legal process and protect your rights. At our Black, Black, & Brown law firm, our general practice lawyers and estate planning lawyers serve individuals throughout Central Illinois. Our team of skilled attorneys has extensive experience in a broad range of legal areas, including estate planning, real estate, business law, traffic tickets, civil litigation, and more.
We are dedicated to providing our clients with high-quality legal representation and personalized attention, and we strive to achieve the best possible outcome for every client we serve. Explore all our service area locations down below and contact us for a free case evaluation!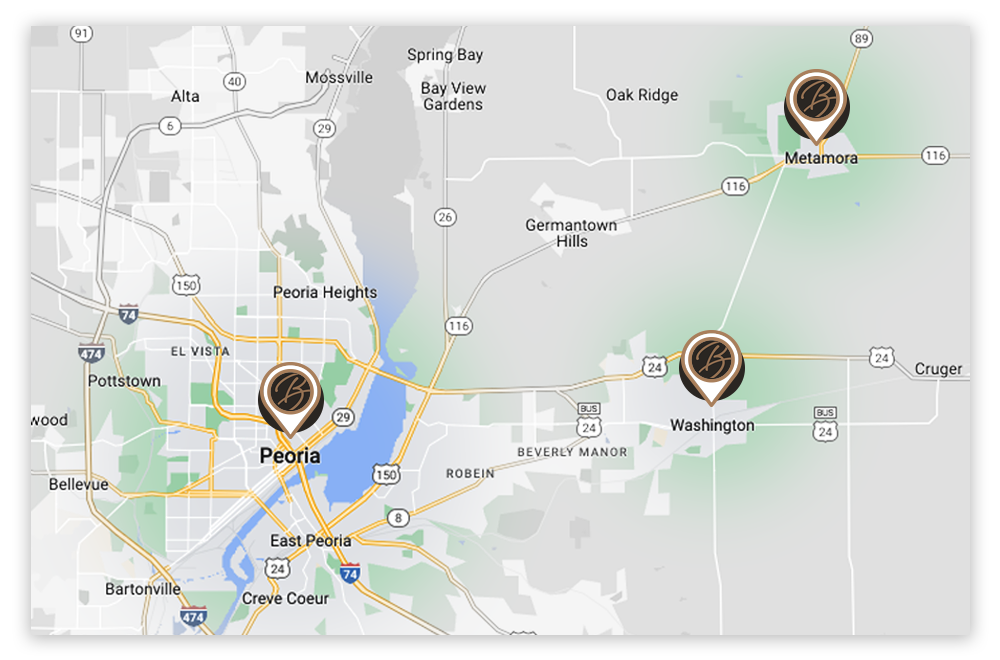 "I worked with this firm for my business purchase. They are great to work with, explained my many many questions, always looked out for my interests and are 100% professionals in what they do. Will definitely use them in my future."

- Tim C.

"I have worked with two lawyers from this firm and they were both knowledgeable, skilled and compassionate in their dealings with me. There are not enough good things that I can say about the individuals that work here. If you need legal advice, check with Black, Black and Brown first before heading anywhere else. You will get clear and honest information in a professional manner that is difficult to find within this profession."

- Craig D.

"Will and estate for us. Timely, no complaints. Satisfied with fee."

- Milton R.