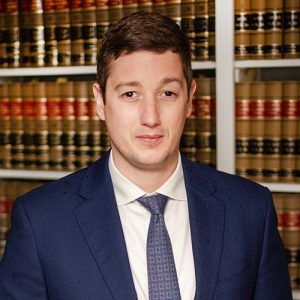 BLAKE MISHLER - PARTNER
Blake Mishler was born and raised in Metamora Illinois, where he grew up enjoying all the Midwest has to offer with his parents and three siblings. Black, Black, and Brown, was a natural fit for Blake, who has always had a heart for his home community and helping those around him. Blake has assisted a wide range of clients and has a passion for serving others and helping people achieve their goals.
Blake currently lives in Metamora with his wife and two children. When he is not working you will find him traveling with his family, enjoying time outdoors, or spending time with his wife and a good cup of coffee.
Blake Mishler found his first passion early on in life, basketball, and worked endlessly to master the ins and outs of the game before accepting a full ride athletic scholarship to East Tennessee State University. After competing at East Tennessee State University, Blake transferred to Illinois State University where he was awarded the Milt Weisbecker Endowed Scholarship to compete on the Men's Basketball Team. Blake graduated summa cum laude from Illinois State University in 2011. While at Illinois State University, Blake was awarded the Tom Eimermann Outstanding Pre-Law Student Award, the Field Award in Public Law and the President's Academic Excellence Award and was named to a 2011 Missouri Valley Conference Scholar-Athlete Team.
Blake left the state of Illinois to accept a spot in the Drake University School of Law's Opperman Scholar Program; a scholarship program offering three to five merit based, full-tuition, scholarships each year. While at Drake, Blake competed in the National Mock-Trial Competition, was a student representative on the Student Bar Association, and an Associate Editor on the Journal of Agricultural Law. He was able to diversify his experience through trial practicum courses and various intern opportunities, working, not only, for the Iowa Ethics and Campaign Disclosure Board but also for Professor James Albert assisting in complex litigation matters. Blake's experience at Drake translated into summer positions at various central Illinois law firms, as he knew he wanted to bring his newly found legal skills back to his home community. Blake graduated with honors from Drake University School of Law in 2014. He passed the bar that year and returned to central Illinois after accepting a job at Black, Black, and Brown.
Since starting his legal career in 2014, Blake has assisted a wide range of clients. He has a passion for serving others and helping people achieve their goals, whether through skilled estate planning and administration, civil litigation, estate and trust litigation, or business organization, sale, and succession planning.
Current Affiliations
Illinois State Bar Association
Tazewell County Bar Association
Peoria County Bar Association
Community Involvement
Blake serves his community as a member of his local Rotary and Kiwanis clubs and through acting as a member of various business associations. Blake has also served as an elected member of his alma mater's school board. In 2018 Blake was awarded the Tazewell County Pro Bono Award, highlighting his dedication to serving his community and those less fortunate.
"I worked with this firm for my business purchase. They are great to work with, explained my many many questions, always looked out for my interests and are 100% professionals in what they do. Will definitely use them in my future."

- Tim C.

"I have worked with two lawyers from this firm and they were both knowledgeable, skilled and compassionate in their dealings with me. There are not enough good things that I can say about the individuals that work here. If you need legal advice, check with Black, Black and Brown first before heading anywhere else. You will get clear and honest information in a professional manner that is difficult to find within this profession."

- Craig D.

"Will and estate for us. Timely, no complaints. Satisfied with fee."

- Milton R.