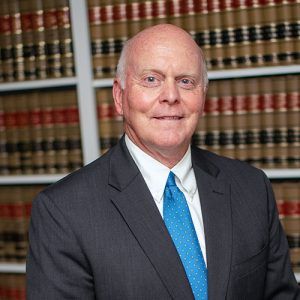 BOB BROWN - PARTNER
Bob Brown is dedicated to family and community. His career has been centered on helping people protect and grow their investments from earnings to property to tax considerations.
Bob earned his Bachelor of Science in Accounting from Bradley University and graduated second in his class at Southern Illinois University School of Law with a Juris Doctorate degree.
With nearly 30 experience as an attorney, Bob has focused his practice in the areas of trust and estate management, tax, corporate and real estate law as part of general practice law firms. Throughout his career, Bob also served as a certified public accountant and as CFO and owner of a commercial real estate development and construction company.
In addition to starting his own business, Bob has been instrumental in managing the operations, human resources and personnel functions of multiple organizations.
Bob has been published in national media and has served as a speaker with the National Business Institute on issues related to LLC formation and trusts.
Current Affiliations
American Bar Association
Illinois State Bar Association
Tazewell County Bar Association
Peoria County Bar Association
Community Involvement
Sigma Chi Fraternity; 1987-present, VP of House Corporation, Financial Advisor, Board of Directors)
Bradley University National Alumni Association; 1988-1991, Board Member
Washington Community High School 12th Man; 2007-2009, President
St. Mark's Evangelical Lutheran Church; 1972-2010, Audit Committee, Church Council
American Legion Post 100 Baseball Board; 2006-2009, Founding Member
Washington Recreation Association; 1996-2007, Past President
Washington Rotary Club; 1990-2003, Past President
Washington Chamber of Commerce; 1988-1992, Past President
Washington Kiwanis Club; 1986-1990, First Vice President, Treasurer
Tazewell County House of Hope; founding Board Member
Washington Jaycees; 1988-1996, Treasurer
"I worked with this firm for my business purchase. They are great to work with, explained my many many questions, always looked out for my interests and are 100% professionals in what they do. Will definitely use them in my future."

- Tim C.

"I have worked with two lawyers from this firm and they were both knowledgeable, skilled and compassionate in their dealings with me. There are not enough good things that I can say about the individuals that work here. If you need legal advice, check with Black, Black and Brown first before heading anywhere else. You will get clear and honest information in a professional manner that is difficult to find within this profession."

- Craig D.

"Will and estate for us. Timely, no complaints. Satisfied with fee."

- Milton R.